Husco Manufacturing Engineers Join Milwaukee "MaskForce"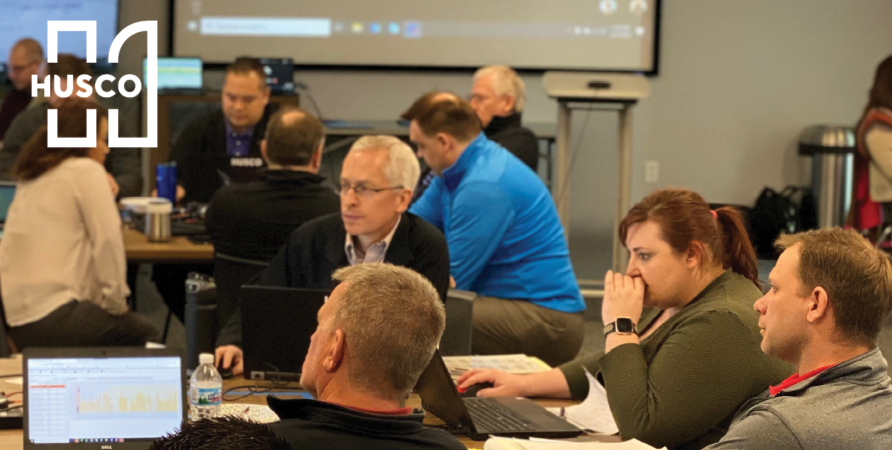 Husco has joined a Milwaukee taskforce with the goal to design and manufacture personal protective equipment (PPE) for health care professionals treating patients with COVID-19.
More than 25 organizations from the health care, education, first responder, and manufacturing industries have dubbed themselves the MaskForce for their round-the-clock commitment to develop a reusable, medical-grade N95-style respirator mask. 
"It all started when legislation passed approving the use of Industrial N95-style respirators as a way to combat the shortage of PPE," said Pat Masterson, Vice President of Corporate Manufacturing for Husco. "This caused concern about supplier capacity, as well as the quality of masks that would be available to meet the needs of frontline health care professionals in the short and longer terms."
The current Industrial N95 respirators, typically found at hardware and home improvement stores, are made from a lightweight construction. They are to be used for a limited amount of time and then disposed of. The Milwaukee MaskForce is challenging itself to come up with a reusable design made from plastic or hard rubber that can be manufactured at scale, from hundreds at a time to hundreds of thousands.
"Husco has a strong history of design expertise, rapid prototyping, high volume production manufacturing, and supporting local communities," said Masterson. "We saw a few open source designs shared online and immediately thought of ways they could be modified to improve the comfort fit, functionality, and filtration methods. The final design problem to solve is in how efficiently a mask can be manufactured. That process includes considering supply partners and tooling needed for the design to be viable."
The MaskForce is currently working on three mask designs, where universities including Concordia, Marquette, UW-Milwaukee, and MSOE are partnering with manufacturers including Husco, Rexnord, Midwest Composite Technologies, and Briggs & Stratton, under the guidance of health and safety organizations including Froedtert & the Medical College of Wisconsin, Children's Wisconsin, and the Milwaukee County Emergency Operations Center.
Design samples will go through local clinical testing to verify safety, comfort and performance requirements are met. If not approved, the multiple MaskForce teams will continue with the iterative design process.
"We are focused on speed, a sense of urgency and building a solution that can scale for volume production to help support our health care workers and first responders," Masterson said. "Our thoughts and prayers are with them and they have our support."