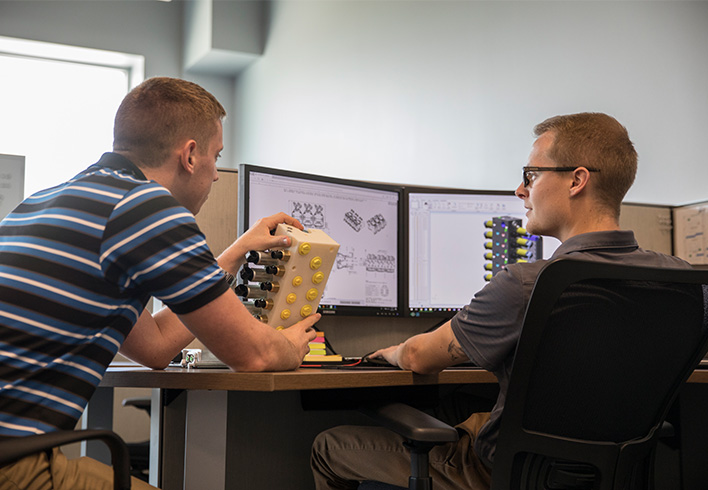 Collaboration Meets Innovation
Husco's approach to technology development is grounded in the work we do together with our customer to understand end-user requirements and develop products to meet those requirements at the lowest possible price.
In addition to the work we do to optimize customer machines, Husco is constantly analyzing industry trends and developing new solutions that change the parameters of what is possible in mobile hydraulics through the innovative deployment of valves, sensors and software controls.
Our Off-Highway engineers utilize a wide range of technology tools including finite element analysis, stress analysis, computational fluid dynamics, magnetics analysis, and Creo 3D modeling.