Ramirez Family Receives Non-Profit Lifetime Achievement Award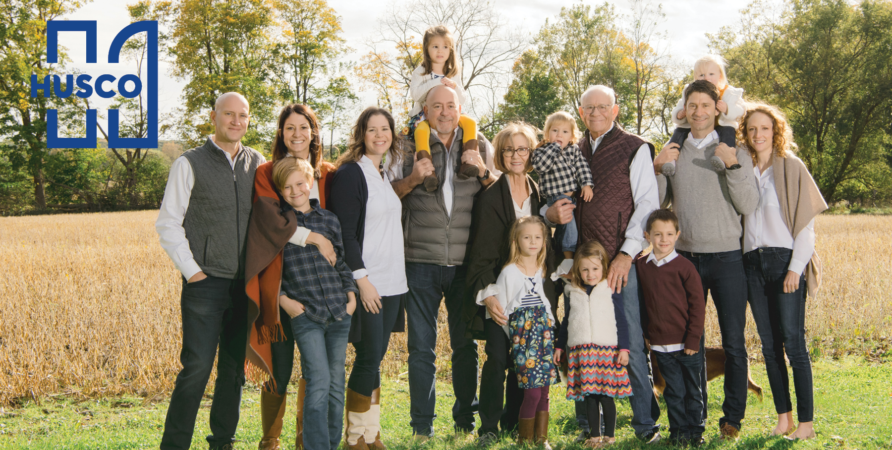 On Nov. 6, 2020, the Ramirez Family was honored with a Lifetime Achievement Award from the BizTimes Media 2020 Nonprofit Excellence Awards Program.
"I have always had the belief that to whom much is given, much is expected, and God has given to us abundantly," Becky Ramirez told BizTimes for a profile article on the Ramirez Family. Click here to view the full article (free to subscribers).
The Ramirez family was recognized in part for their commitment to investing about $60 million into St. Augustine Preparatory Academy, a K4-12 non-denominational Christian school that is in the Milwaukee Parental Choice Program. The school opened in 2017 at 2607 S. 5th St., on Milwaukee's south side. Today, it has 1,450 students, with more than 99% receiving school choice vouchers.
The first senior class at Aug Prep will graduate this year and more than 40% of students have been accepted to Marquette University, Abby Andrietsch, Becky's daughter and CEO of Aug Prep, told BizTimes. More than 50% of students were at or above the national average in testing last year.
BizTimes showcased how giving back is a family affair, with a strong focus on education:
Gus Ramirez, Chairman of Husco, and his wife, Becky Ramirez
Gus assumed ownership of Husco in 1985 and led the company through rapid growth, including expanding internationally with production facilities in England, China, and India. Over the past 18 years, Gus and Becky have supported close to 200 Christian schools, mostly in Central America, helping about 300,000 students. The family visits often to stay connected to the schools and students.
Abby Andrietsch, CEO, St. Augustine Preparatory Academy, and her husband Omar Andrietsch
Abby co-founded Schools that Can Milwaukee in 2010. She served eight years as an executive director of the nonprofit, which sought to train leaders in public, charter and private schools. It merged with Partners Advancing Values in Education to become City Forward Collective in 2018.
Anna Baritt, and her husband Kris Baritt
Anna, a former early childhood teacher, was instrumental in the planning of Aug Prep and assisted in the hiring process, making sure teachers believed in the school's values and mission.
 Austin Ramirez, CEO of Husco, and his wife Heather Ramirez
Austin took over the daily operations of Husco in 2011 when Gus became chairman. He has also led Husco through rapid growth, achieving over $450 million record sales and over 1,500 global employees in 2018. Austin serves as co-chairman of City Forward Collective, as well as co-chairman of this year's United Way of Greater Milwaukee and Waukesha County campaign, and co-chairman of Democracy Found, an effort to reduce partisanship in congressional elections.
The Ramirez Family, through a combination of corporate and personal giving, donated $9 million to more than 60 organizations in 2019, Austin told BizTimes.
In his acceptance speech on behalf of his family, Austin said they follow two primary philosophies. The first is to take care of Husco. If Husco is a successful private business, good things happen, such as generating tax revenue for the community and creating jobs. The second philosophy is that the primary purpose of Husco isn't to increase shareholder wealth, it is to make a difference in the communities in which it serves. Click here to watch the full awards presentation (free with registration).
"We have been blessed with this amazing asset, and we want to use it to make Milwaukee and to make every community we do business in a better place," Austin said in his acceptance speech. "I would like to thank my family, they are incredible. I am honored to be up here representing them. I would like to thank all of the Husco employees, the work that they do is foundational to everything we do in the community. I'd like to thank the staff and teachers and students at Aug Prep, they are doing amazing work. And I would like to thank all of the partners we have in the community, all of the organizations that we work with. We are blessed with some wonderful nonprofits in Milwaukee and we are thankful for the opportunity to work with them."
Austin closed his remarks with a reminder that there is a lot of work left to do.
"I hope more than anything else, that this award encourages some people to go out and find a way to give back," Austin said. "The community benefits from it and you will as well. Go out and make Milwaukee better."