Wisconsin Manufacturers Respond to Growing Global Trade War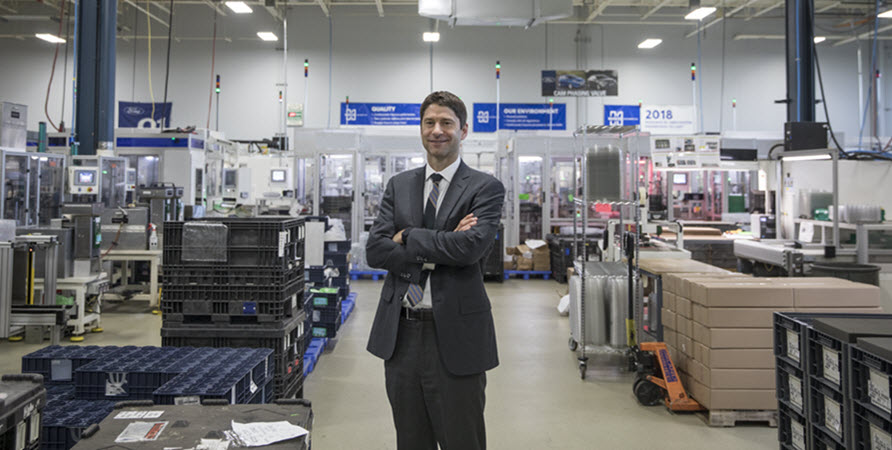 The increasing U.S. tariffs on Chinese goods and the subsequent retaliation are creating negative and unintended consequences for Wisconsin businesses. Husco CEO Austin Ramirez was recently interviewed alongside Argon Industries, Inc., President Greg Clement for, "Two Minute Drill," a politically-focused web series produced by Wisconsin Manufacturers & Commerce (WMC). WMC serves as the state chamber of commerce, the state manufacturers' association, and the state safety council.
Ramirez stated that the Proposed Section 301 Tariffs significantly impact Husco's supply chain and that many other manufacturers are feeling the brunt as well. About 1/3 of the components Husco uses in its North American plants comes from suppliers that are located in China, and the tariffs on these components could impact Husco by as much as $1 million per month.
"Right now we have an incentive not to manufacture products in the U.S. that require Chinese-supplied content," Ramirez said during the interview. "I think there are much more targeted actions that the administration could take to punish China's bad behavior while still protecting free trade, fair trade, and allowing U.S. manufacturers like Husco to build our business around the world.
WMC is concerned that the tariffs will derail the current economic growth U.S. businesses are experiencing. The organization held a U.S. Trade Policy Webinar to update business members on U.S. trade policies. Speakers included U.S. Senator Ron Johnson (R-Wisconsin); John Murphy, Senior Vice President for International Policy, U.S. Chamber of Commerce; and Jeff Jorge, Principal/Firm Leader – International Services, Baker Tilly.
Click below to watch the full episode: