Husco's Off-Highway Division Awarded $40 Million in New Contracts in 2022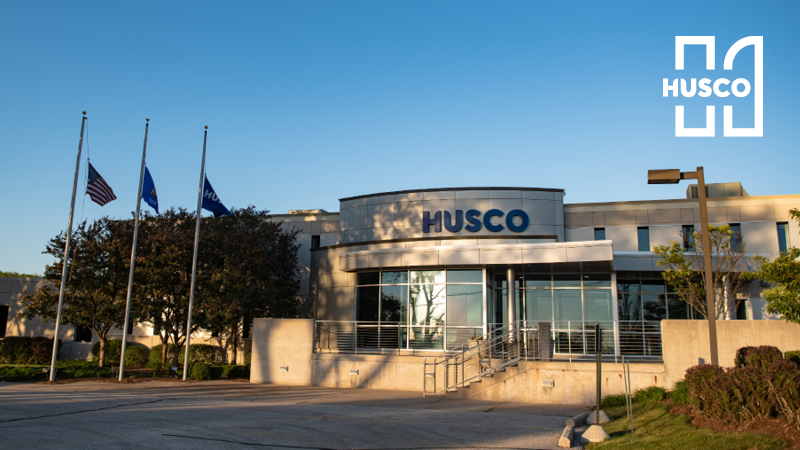 New products, capabilities enable global OEMs to become automation ready
January 9, 2023, Waukesha, Wis. – Husco, a privately-owned company specializing in hydraulic and electro-mechanical control systems for the automotive and off-highway industries, announced today that its off-highway division has been awarded $40 million in new projects to help several large global OEMs in the construction, agricultural, material handling and commercial equipment industries become automation ready.
"Heavy equipment automation is growing across the off-highway market, with an emphasis on making equipment work smarter and with more autonomy," said Bob Mortensen, president – Off-Highway division. "Through advanced software controls, improved solenoid technology, and patented valve technology, we are making equipment safer, more efficient, and easier to automate. While these machines do not yet drive themselves, our engineering and manufacturing expertise is enabling our customers to achieve their goals of lower emissions and reduced fuel consumption with higher performance and output. We are helping equipment OEMs become automation-ready"
Husco has made significant investments in product technologies and manufacturing to support the growing trend in electrification of machine controls. "Husco's market-leading products make automated controls possible," explained Mortensen. "Our patented valve technology and deep system knowledge allows OEMs to take their machines to the next level of efficiency, performance, and automated controls."
"Original Equipment Manufacturers are investing heavily in vehicle electrification and automation," said Austin Ramirez, CEO. "Many of the vehicles produced in 2023 with Husco systems will have the capability to be operated either from the cab or by remote control. We are getting close to the day when this equipment will run fully autonomously or with a single operator monitoring multiple machines operating simultaneously."
To support ongoing growth in off-highway equipment automation, Husco's Off-Highway division will invest $40 million globally in new equipment, research and development, and product tooling and expects to hire 150 new full-time employees around the world in 2023. Many of these new positions will be located at Husco's Waukesha, WI headquarters, with a focus on engineering, computer science and manufacturing automation. Frequently recognized as a best place to work, there are many opportunities for entry level to seasoned professionals to grow their career at Husco. To learn more, visit husco.com/careers.
---
About Husco
Husco is a privately-owned company specializing in high performance hydraulic and electro-mechanical components for the automotive and off-highway markets. Based in Waukesha, WI with operations in the United States, India, China, and the United Kingdom, Husco's global footprint aligns with OEM manufacturing plants across the globe. Husco's global engineering teams are continuously working to develop innovative product solutions that meet the evolving system requirements of on-highway vehicles and off-highway equipment including advancements in fuel efficiency, electrification, and automation. Product applications include implement controls, transmission controls, steering systems, brake controls, electric drive disconnect systems and thermal management systems. To learn more, visit www.husco.com.