Husco's Early Talent Programs Recognized by the Milwaukee Business Journal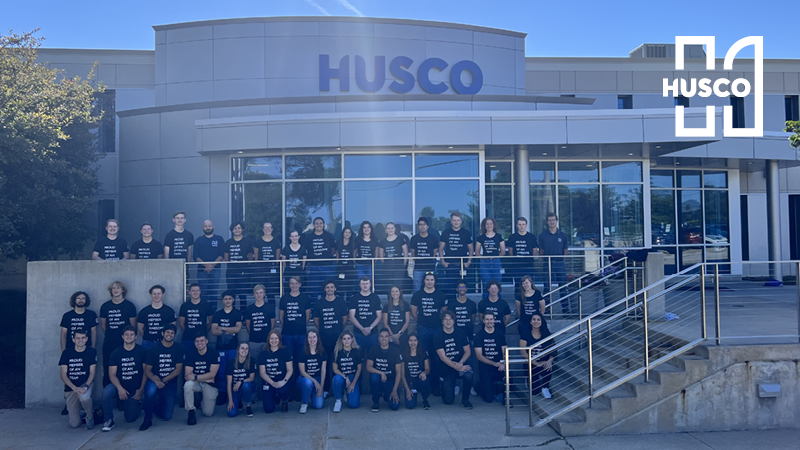 Husco's early talent programs were recognized by the Milwaukee Business Journal HR Awards! The HR awards honor the vital work human resources professionals perform in making southeastern Wisconsin companies successful and the programs or practices that have had a positive impact on employees and the overall organization.
While many companies are feeling the impact of the current labor shortage, our HR team identified this problem years ago and developed a world-class early talent pipeline that encompasses high school, technical colleges, and 4-year universities to bring the most talented and innovative minds to Husco at the start of their career and learning journey.
We began offering internship, co-op, and new graduate opportunities in the 1990's for emerging professionals who are enthusiastic about engineering and gaining hands-on work experience early in their careers. Our interns and co-ops are key contributors to projects and tasked with specific goals and responsibilities. These projects not only help interns and co-op develop fundamental skills in their chosen career, but they are often the impactful first step in a full-time professional career path at Husco. Coupled with training and development, company connection, and community involvement, our programs give students the grit and confidence to strive for excellence, become successful leaders and contributors, and grow into exceptional members within the community.
Our early talent programs have clearly been a success and proved to significantly impact the way we develop and retain top talent. We currently employ 68 individuals, at levels as high as Vice President, who joined Husco through the intern program. In addition to this award, Husco was named one of the top 100 internships in the United States by Yello and WayUp in 2022.
Congratulations to all our current and former interns and the employees that make our early talent programs a success! We will be sharing the news on social media later today. If you are active on social media, we encourage you to share our posts and include your favorite intern memory, or how our intern program has positively impacted you or your team.