Husco to Present a Wide Array of New Technology at Bauma 2022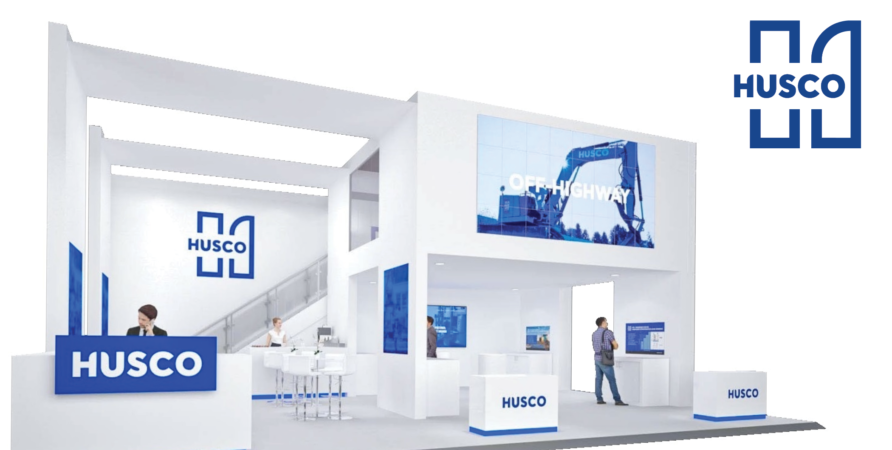 Husco has an exciting line up at Bauma 2022 which is taking place on the 24th to the 30th of October. Husco will be presenting several new technologies at this year's event:
Controller Family – New range of low, medium, and high I/O controllers and accompanying advanced hydraulic control software
High-Pressure Solenoids – Completely new family of cartridge combining the best of Husco's Off-Highway design with Husco Automotive' s legendary quality
Brand new E-Steer and EH-Steer hardware with working demo
Our flexible MX and SBX platforms will also be present at the show with experts on hand to discuss how these platforms can be used to develop complete, energy optimized hydraulic systems.
In parallel with the new technology, we will also be presenting our "Enabling Your Next Step to Zero" message. This message is really important to everyone at Husco, as it is the foundation of how we utilize decades of machine control knowledge with efficient components and systems to realize the commercial and efficiency goals of our customers.
Keep an eye on our social media for new releases, or use the contact form to get in touch and learn more.