Husco is the Largest Corporate Charitable Contributor in Wisconsin for Second Year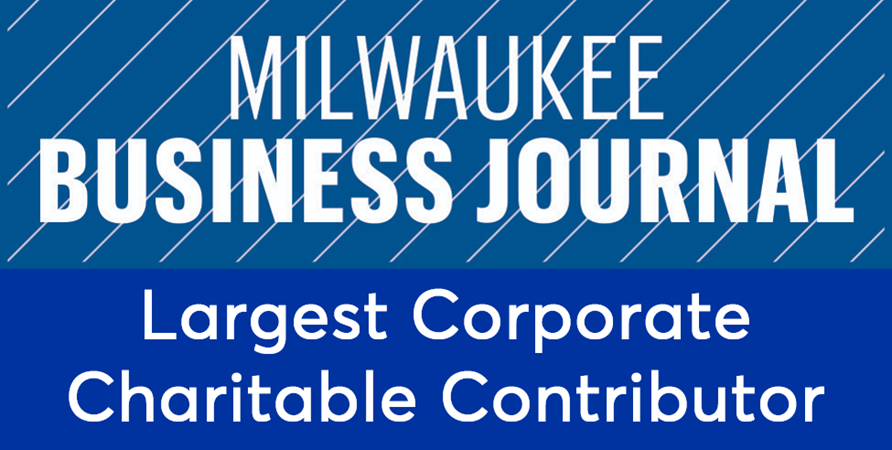 For the second year in a row, Husco was ranked the No. 1 Largest Corporate Charitable Contributor in Wisconsin by the Milwaukee Business Journal. In 2017, Husco donated $19,035,000 in contributions to charitable organizations in Wisconsin, with company wide contributions totaling $20,035,000. Husco's 567 Wisconsin-based employees collectively volunteered 870 hours of their time over the year as well.
Husco is investing in its own growth, with major renovations to its manufacturing facilities underway as it prepares to launch a number of market-shifting technologies. It was ranked No. 20 on the Largest Milwaukee-area Based Private Companies list with a 2017 annual revenue of $406 million.
According to Austin Ramirez, president and CEO of Husco. "Being a good corporate citizen means building a strong, growing business that can expand employment opportunities, pay taxes, and generate financial returns for shareholders. It also means giving the next generation access to quality education and preparing them for a rewarding future in the workforce."
In total, Husco supported more than 125 unique charitable organizations in 2017, from scholarships and school facility improvements to cancer research and hurricane relief. The largest beneficiary of Husco's philanthropic efforts was St. Augustine Preparatory Academy. Aug Prep just started its second school year, serving over 900 students on Milwaukee's south side.
"St. Augustine Preparatory Academy will not only provide an exceptional education for students in Milwaukee, it will also serve as a role model for other schools around America that are striving to provide an excellent education to low-income, minority children in an urban setting," said Gus Ramirez, Chairman of Husco and CEO of St Augustine Preparatory.
The top five Largest Corporate Charitable Contributors in Wisconsin included WEC Energy Group, Inc., Kohl's Corp., Northwestern Mutual, and Johnson Controls International plc. Read more about the Milwaukee Book of Lists at www.bizjournals.com.