Husco Completes Record Year for United Way Workplace Campaign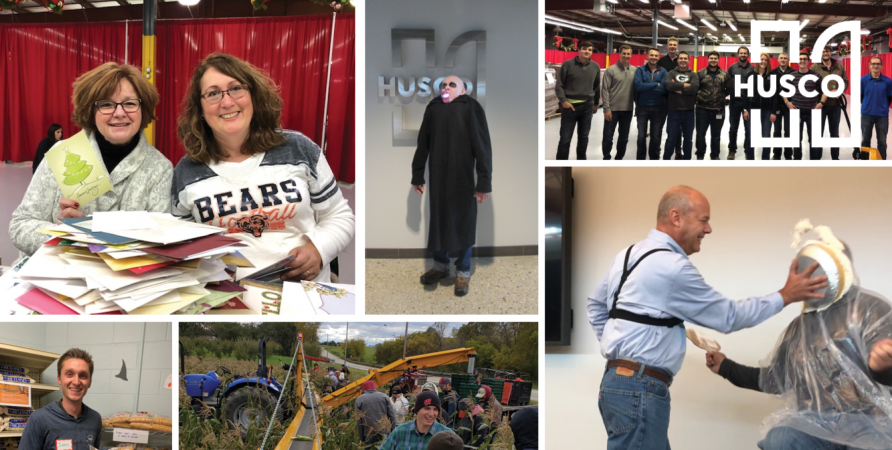 Each year, Husco supports the United Way of Greater Milwaukee and Waukesha Counties with a company-matching fundraising campaign and volunteer activities. United Way is a nonprofit organization that works through almost 1,200 local offices, 1,800 communities, and 40 countries around the world. More than 2.8 million volunteers and 9.8 million donors ensure the health, financial stability and education of others. 
This year, Husco employees participated in some classic events like the Halloween chili cook-off & costume competition, Packers signed football raffle, spirit day, and a silent auction. We also added a friendly Automotive vs. Off-Highway competition, called pie-in-the-face, which brought in $10,000.
Some of the organizations where we volunteered time were: Salvation Army, Boys and Girls Club, Hunger Task Force, Easterseals, Salvation Army, Friedens Community Ministries, Waukesha County Community Dental Clinic, and Waukesha Food Pantry.
Husco has organized fundraising campaigns for United Way for over 25 years. In 2019, we greatly exceeded our goals and set new records for special events fundraising, pledge contributions, and volunteer hours.
Employees from Husco donated a total of 440.5 hours of their time through volunteer work with local United Way partner agencies and made a total of $170,923 in pledge contributions. Husco matched the total pledge contributions for a total pledge of $341,846. Special events fundraising brought in an additional $31,216.
For Husco and for all Husco employees, these achievements are an outstanding way to support the communities where we live and work. Husco is very grateful for all of the businesses in our local communities, Husco suppliers and Husco employees who donated gifts, supplies and personal time to help make the fundraising activities a huge success. Your contributions will benefit many people with a wide range of services. Thank you!