Austin Ramirez | Keynote Speaker at 2023 KEEN National Conference in Atlanta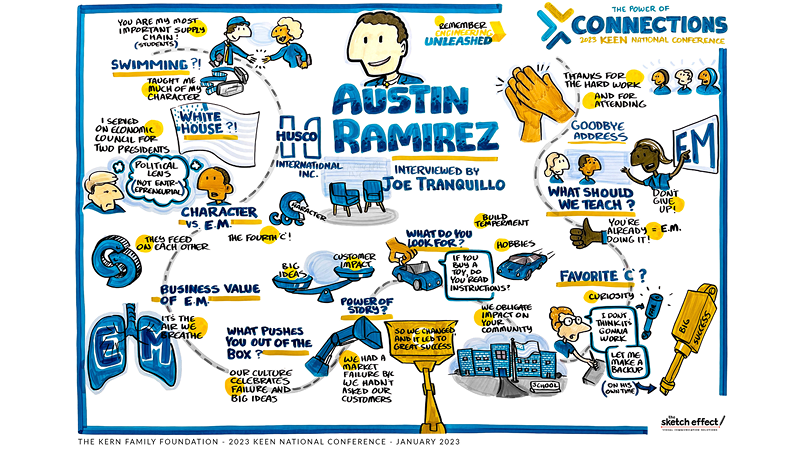 January 28, 2023 – Husco CEO, Austin Ramirez, was the keynote speaker at the 2023 KEEN National Conference in Atlanta. Enjoy his interview with Joe Tranquillo, Associate Provost for Transformative Teaching & Learning and Professor at Bucknell University.
Husco is a privately held engineering and manufacturing company. During Austin's ten-year tenure as CEO, the company has tripled in size to more than $500M in global sales, received designation as Global Growth Company by the World Economic Forum and been recognized as Wisconsin Manufacturer of the Year. Austin began his career as a consultant with McKinsey & Company, where he specialized in corporate finance and industrial operations.