A Letter from the Husco CEO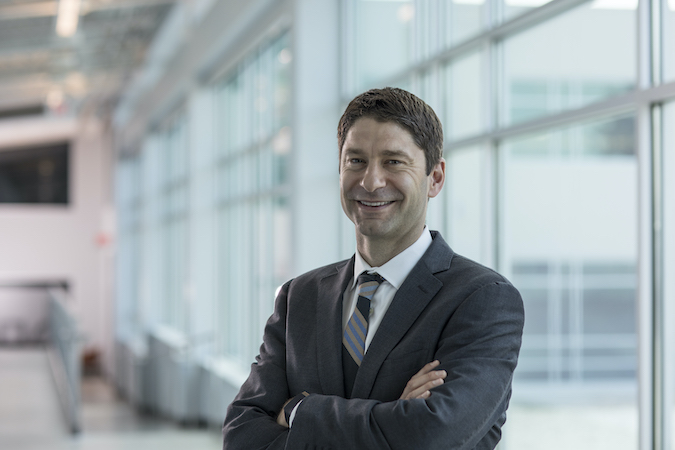 Dear Future Teammate,
I am excited that you are here to learn more about life at Husco. My name is Austin Ramirez, and I have been with the company since 2003 and have served as president and CEO since 2011. I am proud to follow my dad's footsteps, and my career has been blessed by the family we have built here at Husco. Our company is built on the belief that we all have gifts to share, and that through hard work, high integrity, intelligent risk taking and creative problem solving, we will grow and thrive together.
Over the past two years we have faced a global pandemic, war in Europe, market-shifting technical disruption, massive inflation and unprecedented dislocation of global trade. Yet Husco has emerged with a stronger team, enormous market share expansion and a portfolio of transformative new technology that will enable our growth to over $1B in global sales over the next five years.
As you look around our website, I hope you get a good sense for incredible innovation that is happening here at Husco, including our ground-breaking development of hydraulic and electromechanical systems that enable automated vehicles, improve fuel efficiency for internal combustion engines and increase the range of electric vehicles.
But I also hope you get a good feel for who we are as a team. We are entrepreneurial risk-takers who hold each other accountable, learn constantly, and create technical solutions that help our customers solve their most complex challenges. It is a stimulating, rewarding place to grow your career, backed by meaningful work, excellent pay and benefits, educational and career opportunities, and more.
Amidst the growth and change of Husco's business, the Ramirez family has remained steadfast in our commitment to use our success to positively impact the communities where we live and work. Perhaps our most visible commitment is our work establishing Aug Prep, a non-denominational K-12 school on the south side of Milwaukee. After only being open for five years, academic achievement is growing at nearly twice the national average and the school was recently recognized as the top K-12 school in the state of Wisconsin.
After decades of growth and innovation, Husco is on the cusp of a new era, with a level of technical innovation and new business growth that is frankly unprecedented in our history. I've never been more excited to be part of this team.
Sincerely,
Austin Ramirez