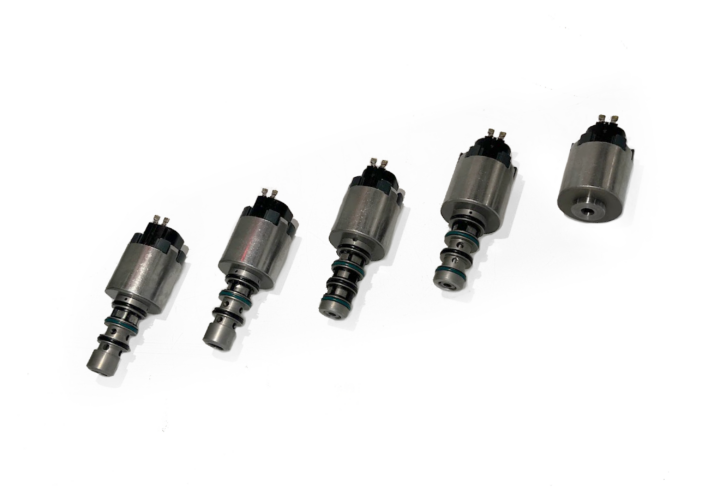 Transmission Control Solutions
Husco's transmission control solenoids control the pressure and flow of hydraulic fluid to the clutches, gears and cooling circuits. Their precise flow control and robust durability reduces energy losses and improves the overall efficiency of the transmission. These valves are produced in a cleanroom environment with full automation from assembly through final test and pack out to meet stringent contamination requirements.
Across this family of transmission products, we offer our customers:
Improved fuel economy
High performance
Reduced emissions
Longevity
Resistance to contamination
Interested in learning more about our transmission control solutions?