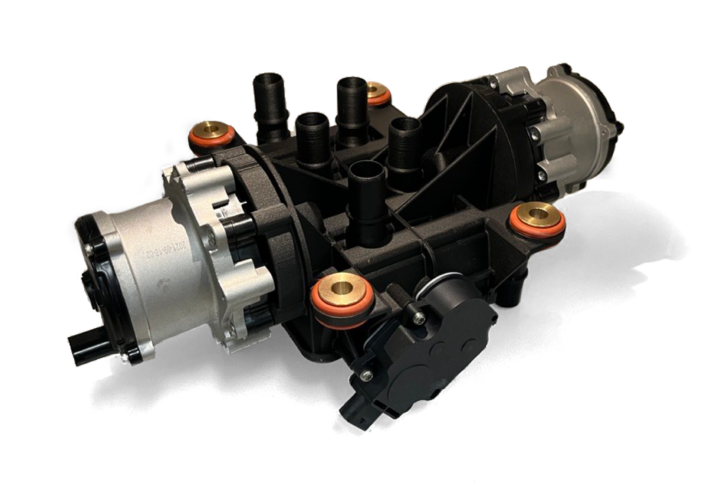 Glycol Management Systems
Husco's newest area of innovation is glycol systems. The engineering team's flexible design approach uses common core technology to create an easily scalable product suitable for applications ranging from a 2-mode 3-way valve up to a 16-mode 20-way valve and more. Husco unique glycol systems boast the highest independent functionality with the low number of actuators. Additionally, Husco's strategy can integrate coolant pumps, heat exchangers, and sensors.
Our glycol management systems provide world-class competitive advantages such as:
Integrated glycol routing simplifies vehicle routings and connections
High flow low pressure drop core technology enables efficiency
Thermal barriers prevent heat loss across hot and cold functions
Versatile solutions to support a range of customer specific applications
Scalable and customizable designs based on core platform technology
Zero-power hold states reduce energy consumption
Interested in learning more about our glycol management systems?