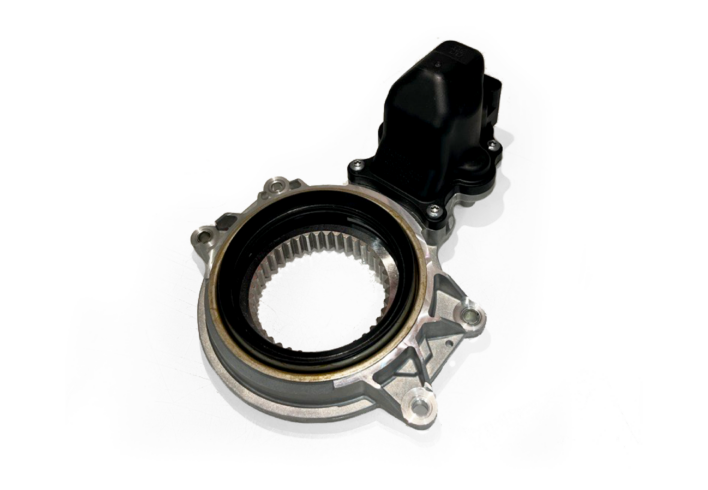 Disconnect System Solutions
Husco's wheel end disconnect system increases energy efficiency by enabling the disengagement of the electric motor from the wheels. This system increases vehicle range and reduces the total number of batteries required on the vehicle – a win for OEM's and end users. A disconnect system is an essential feature in electric vehicles that improves performance, provides greater flexibility in the powertrain and increases energy efficiency. The wheel end system (shown here) is one of several disconnect solutions Husco has developed.
Husco's disconnect systems offer the following competitive advantages:
Removes all driveline drag when disconnected
Integrated sensor and optional control
Bi-stable solenoid technology allows zero power draw in selected positions
Fast engagement and disengagement response
Interested in learning more about our disconnect system solutions?