Husco Employees Can be Equipped to Vote in The November Election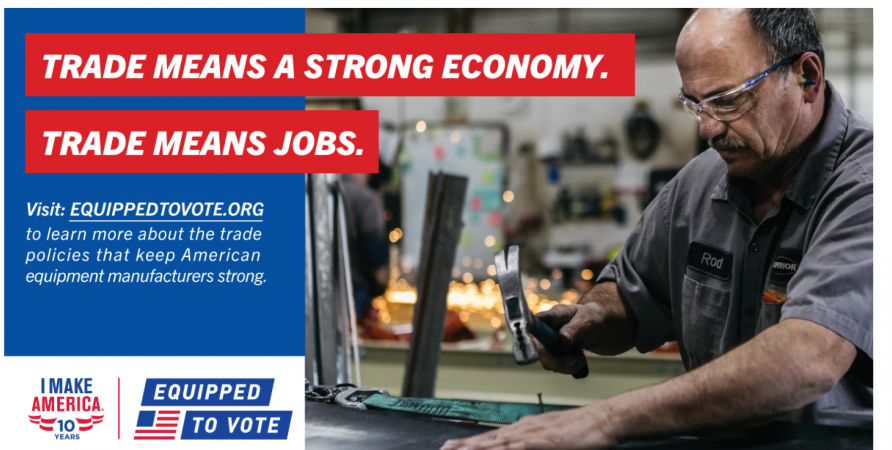 A new national campaign provides the tools and resources you need to educate and engage in pro-manufacturing policies
Husco is teaming up with the Association of Equipment Manufacturers (AEM) on Equipped to Vote, a national campaign to engage, educate, and mobilize the 2.8 million men and women of the equipment manufacturing industry leading up to the election this fall. The centerpiece of the campaign is a pledge to support pro-manufacturing candidates and to encourage them to champion policies that strengthen the economy, support communities, and ensure the continued growth and success of equipment manufacturers.
Improving America's manufacturing ecosystem requires all of us to get educated on the issues, advocate for pro-manufacturing policies and most importantly VOTE for pro-manufacturing candidates," said Austin Ramirez, CEO of Husco.
The Equipped to Vote campaign features a Digital Action Center that can be found at www.EquippedToVote.org, featuring information about the policies that matter to the industry as well as tools and resources to encourage greater civic engagement. You can use this to take a series of actions in support of pro-manufacturing policies and share them through various social channels. Participants will have the opportunity to win weekly prizes as well as a grand prize at the end of the campaign.
The Equipped to Vote campaign demonstrates a Husco commitment to make sure all employees are able to make their voices heard this election and shape the future of our country.
Campaign information and interactive features can be found on www.EquippedToVote.org