After decades of growth and innovation, Husco is on the cusp of a new era, with an unprecedented level of technical innovation and growth driving our success.
Who we Are
Husco is consistently recognized as a top workplace in Southeastern Wisconsin but our employment reach extends throughout the world. Our team is filled with go-getters and entrepreneurs who seek out challenges and smart innovations. Our workplace provides constant opportunities to develop skills, work on new projects, and find creative solutions to complex challenges. We are obsessed with collaboration across departments to deliver on and exceed the expectations of our customers.
Whether you're looking for an internship or you're a seasoned industry veteran, Husco provides a rewarding work environment where you can grow your career.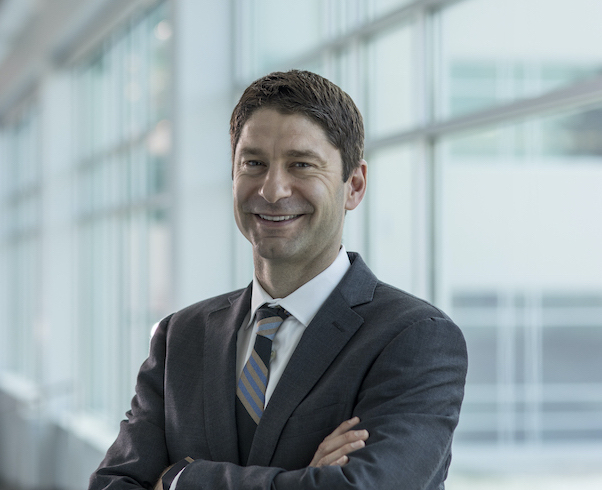 A Letter From our CEO
I am excited that you are here to learn more about life at Husco. My name is Austin Ramirez, and I have been with the company since 2003 and have served as president and CEO since 2011. I am proud to follow my dad's footsteps, and my career has been blessed by the family we have built here at Husco. Our company is built on the belief that we all have gifts to share, and that through hard work, high integrity, intelligent risk taking and creative problem solving, we will grow and thrive together.
$500m+ Record Sales in 2021
9 Global Sales & Manufacturing Locations
#1 Largest Corporate Donor to WI Charities
Our Benefits:
We are committed to investing in the total success and well-being of all team members. Our expansive pay and benefits package is intended to help all our colleagues reach their full potential professionally and personally.
Competitive wages and annual opportunities for bonuses and salary increases
401(k) program with company match (100% match for first 4% of salary)
Paid vacation and 12 holidays/year
Health savings account, and full medical, dental, and visions insurance (effective 1st of the month after hire)
Short/Long-term disability and parental leave
Wellness reimbursement and on-site fitness center
Health risk assessments and flu shots
Smoking cessation programs and on-site medical consulting
Active employee-led clubs and volunteer opportunities
Up to $5000 for employee referrals
Professional Development:
Every day at Husco brings new challenges and opportunities, and our commitment to professional development ensures that we are empowered to tackle those challenges and exceed our customers' expectations.
100% Tuition reimbursement
Fully funded internal and external training
Regular cross-training
Frequent opportunities for advancement
Expatriate opportunities
Community Engagement:
Philanthropy is central to Husco's culture. We value the communities in which our team members live and work, and we act as good corporate citizens on a global scale.
Community outreach programs
Volunteer opportunities
United Way
United Performing Arts Fund
Employee donation matching
Local education outreach for emerging young professionals
Corporate matching to employee contributions
Inclusion and Diversity:
Husco's continued success depends on our ability to generate rapid innovation through teams of high-performing individuals. Developing a diverse workforce and a culture of inclusion at Husco is a core element of our long-term business strategy. To maintain our competitive advantage, we must build a culture that allows every employee to thrive and recruit new associates with a wide diversity of backgrounds. It is our commitment that all employees who align with Husco's values will have an equal opportunity for success and advancement.
Current Initiatives:
Employee empowerment and education
Building a workforce that reflects our communities
Employee-power committee to drive internal and community-focused programs